Two of the most embarrassing results in football for top teams was Bayern Munich thrashing Barcelona 8-2 in the quarterfinal of the 2019/2020 UEFA Champions League season, and Germany humiliating Brazil 7-1 at the 2014 FIFA World Cup. One man was behind these matches, his name is Hans-Dieter "Hansi" Flick.
Hansi Flick led his Bayern Munich team to tear Barcelona apart in style, to enter their first Champions League semifinal since Pep Guardiola left the German club in 2016. With goals from Robert Lewandowski, Joshua Kimmich, Ivan Perisic, Serge Gnabry, and 2 goals each from Thomas Mueller and Philippe Coutinho, who is on loan from Barcelona, the Catalan club did not stand a chance.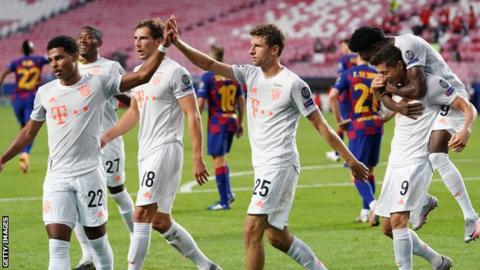 Flick joined Bayern Munich as assistant manager on July 1st, 2019 but was appointed as the head coach in November, and he has proven his tactical master class, bringing Alphonso Davies into the first team, making him one of the most sought after left-back, converting David Alaba to a central defender, creating a bond with Kimmich and Leon Goretzka in the midfield, and bringing out the best in Lewandowski, scoring the highest goals in his career.
Before taking the Bayern job, Flick worked as an assistant to Germany's coach, Joachim Löw from 2006 till 2019, and he was right there when the Germans thrashed football world power, Brazil 7-1 at the 2014 FIFA World Cup in Mineirão before going on to win the tournament.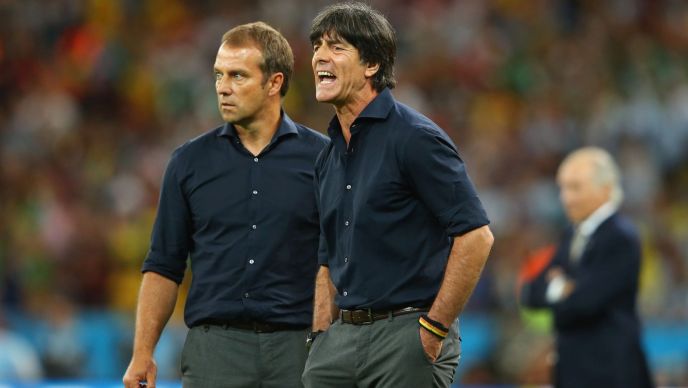 Do you think Bayern Munich will win the Champions League?
image source: dailymail.co.uk